RevPartners Training: Getting Started with Sales in HubSpot
One of the most common questions we hear in the RevOps community is "Can I use HubSpot to manage my sales team?" The short answer: Yes.
The good news for you is that inquiring about HubSpot as a CRM in the first place means you are already on the right track. The next step is figuring out how to use HubSpot for managing your sales team.
We've answered this question with a series in our HubSpot Training Tutorials that shows you exactly how to get started. These short, easy-to-follow videos include the basics such as how to create deals, manage your pipeline, and utilize associations within the HubSpot platform.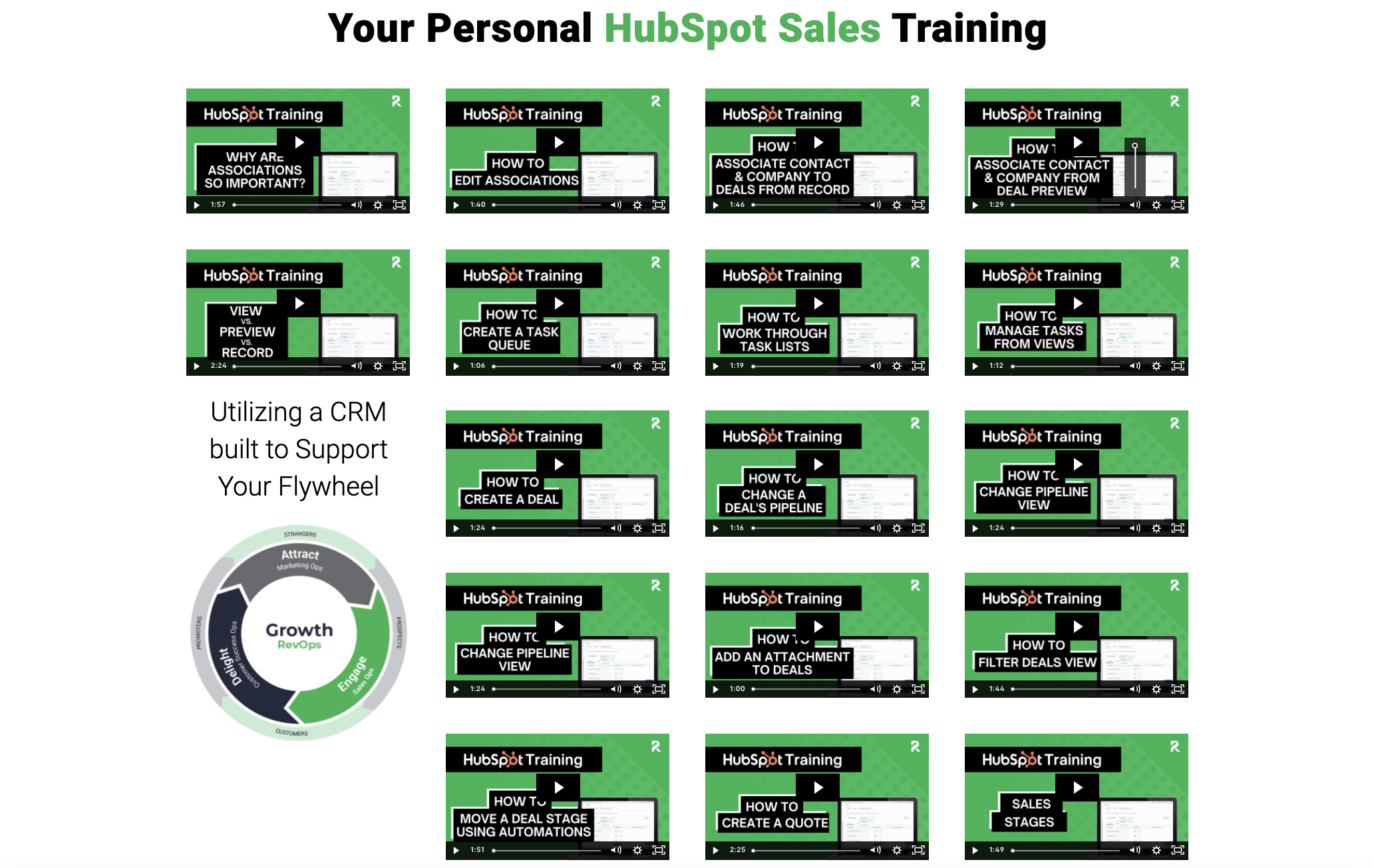 You can access the full HubSpot Sales Training playlist here.
If you're looking for a more specific starting point, we recommend these quick tutorials:
HubSpot Training:

Sales Stages
HubSpot Training:

How to Create a Deal
HubSpot Training:

The Importance of Associations

RevPartners also offers HubSpot Onboarding and RevOps as a Service for scaling companies looking to supercharge their revenue operations. Good luck HubSpotting and congrats on choosing the superior CRM! 🚀