RevPartners Reaches Elite Status in HubSpot Partner Program
Atlanta, Georgia - RevPartners is thrilled to announce we've has been named an Elite HubSpot Solutions Partner. Reaching the highest possible tier of HubSpot's partner program is a significant achievement that will allow us to work more closely with the platform and serve even more scaling companies.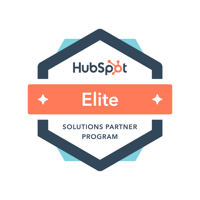 Tiering to elite status only 18 months after our first call with HubSpot is ground-breaking territory consistent with the lightning speed RevPartners has moved at since day one. RP broke records in 2021 as the fastest partner to hit Diamond tier (in just 5 months) and hasn't slowed down since.
What it Means to be Elite
Earning elite status is a feat less than 1% of partners in the HubSpot ecosystem have achieved. The tiers are determined based on a variety of metrics including MRR, client retainment, portal engagement, and inbound marketing success.
Serving our partners well means ensuring they have a 100% adoption when transitioning to HubSpot. RP's method of Adoption>Process>Tool is crucial to helping our partners win and, with HubSpot as our tool of choice, we're confident in the upward trajectory of our RevOps services.
The RevPartners + HubSpot Partnership
In the past year, RevPartners and HubSpot have solidified our partnership through a variety of accreditations and community events. RP joined HubSpot's Partner Scaled Onboarding program, earned their Advanced CRM Implementation accreditation, and was named to HS Partner Advisory Council, to name a few.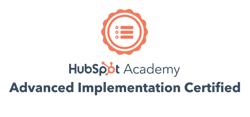 Our team holds 300+ HubSpot Certifications (12:1 cert to employee ratio) and has consistently demonstrated an ability to help scaling companies successfully adopt HubSpot. We've hosted several RevOps webinars and brought record attendance to HubSpot's Ops Community events. Most recently, we celebrated World Certification Week with HubSpot with the release of some hilarious B2B video content.
Looking Ahead
RevPartners is excited to continue building our relationship with HubSpot and bringing more RevOps value your way in the coming year. As pioneers in the RevOps industry, we set our sights on the next accreditations offered in the HubSpot ecosystem to further facilitate HubSpot Onboarding experiences. The sky is the limit when partnering with HubSpot to serve scaling companies.