Article Highlights:
Inbound marketing is the collection of strategies used to attract customers to your website or business
Integrated inbound marketing is the result of these tactics used in unison so that accurate data can be leveraged to inform and improve your overall strategy
To be considered integrated, your strategies should be cohesive, and measurable through the use of a CRM **cough HubSpot cough**
Inbound marketing (also known as digital marketing) focuses on attracting online users to your business. Whether through organic methods like SEO, or pay-per-click campaigns, inbound marketing is a collection of strategies to draw leads in and nurture them - and ultimately convert them to customers.
Successful inbound marketing campaigns have something in common - they are properly integrated to work in tandem and drive measurable results demonstrated by clear ROI.
Sure, you can leverage these strategies independently, but employing them together is the foundation for a comprehensive inbound marketing architecture that offers predictability and realistic forecasting.
Foundational Inbound Marketing Strategies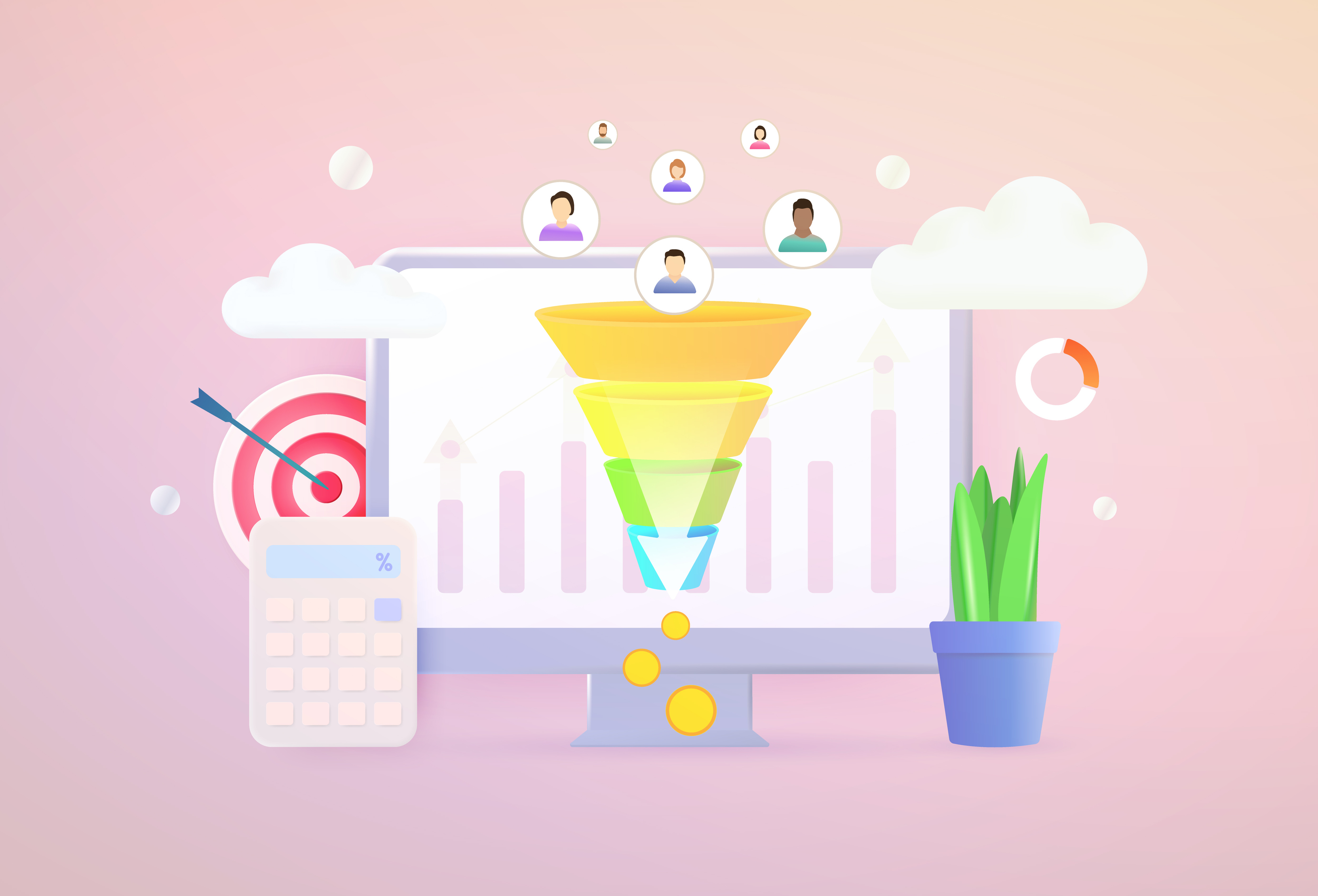 As mentioned above, inbound marketing strategies are diverse. For a marketing plan to be considered fully integrated, your efforts should be interconnected and help inform how you approach other strategies for maximum results.
What that means is that each strategy should provide insight on how to position others for optimal performance. To get there, you have to start focusing on these inbound tactics.
SEO (Search Engine Optimization)
PPC (Pay-Per-Click Ads)
Email Marketing & Automation
Organic Social Media & The Dark Funnel
Consolidated Data in an Easy-to-Use CRM
We'll take a quick look at each inbound strategy below.
SEO
SEO or search engine optimization is the strategy behind improving website rankings or visibility on search engine results pages. The higher a website ranks in the search results list, the more likely it is to get clicks.
Getting users to your website is half the battle and successful SEO strategies help you to rank higher for the keywords that your users are searching for.
When was the last time you made it all the way to page 3 on Google? Exactly.
So, what makes up successful SEO campaigns?
Content Strategy & Content Marketing
Content strategy in inbound marketing is the foundational plan for creating and sharing valuable content that attracts and engages potential customers.
The content can be in the form of blog posts, white papers, ebooks, emails, infographics, videos, or even social media posts.
Your content planning should work in unison to provide value while naturally moving leads or users through educational workflows or funnels.
On-Page Optimization
A key element of your inbound integrated marketing strategy is the on-page optimization of critical website pages. This requires focus on a few key areas.
Optimized page titles and headings
Keyword Mapping (segmenting what pages should rank for what keywords)
Image Optimization
URL Optimization
Internal and external linking
Diverse use of media assets (video, images, infographics, etc)
Technical Site Optimizations
This aspect of SEO is a beast. Technical optimizations cover more behind-the-scenes elements of a website that improve site health. When ignored, the results are detrimental.
Technical SEO optimizations of your website include:
Site load speed
Responsive web design
Mobile readiness
Secure sockets layer (SSL)
XML sitemaps
AMP Html
Structured data markup
Broken links & 404 errors
If these items aren't on your radar, that's ok! But if you want to be successful in the eyes of Google, you need someone who can help tackle them. Website issues are never-ending so having a resource in place to quickly address these issues will prevent unexpected position ranking drops and traffic loss.
Basically, if your site isn't working, Google isn't going to send people there.
Pay-per-click (PPC)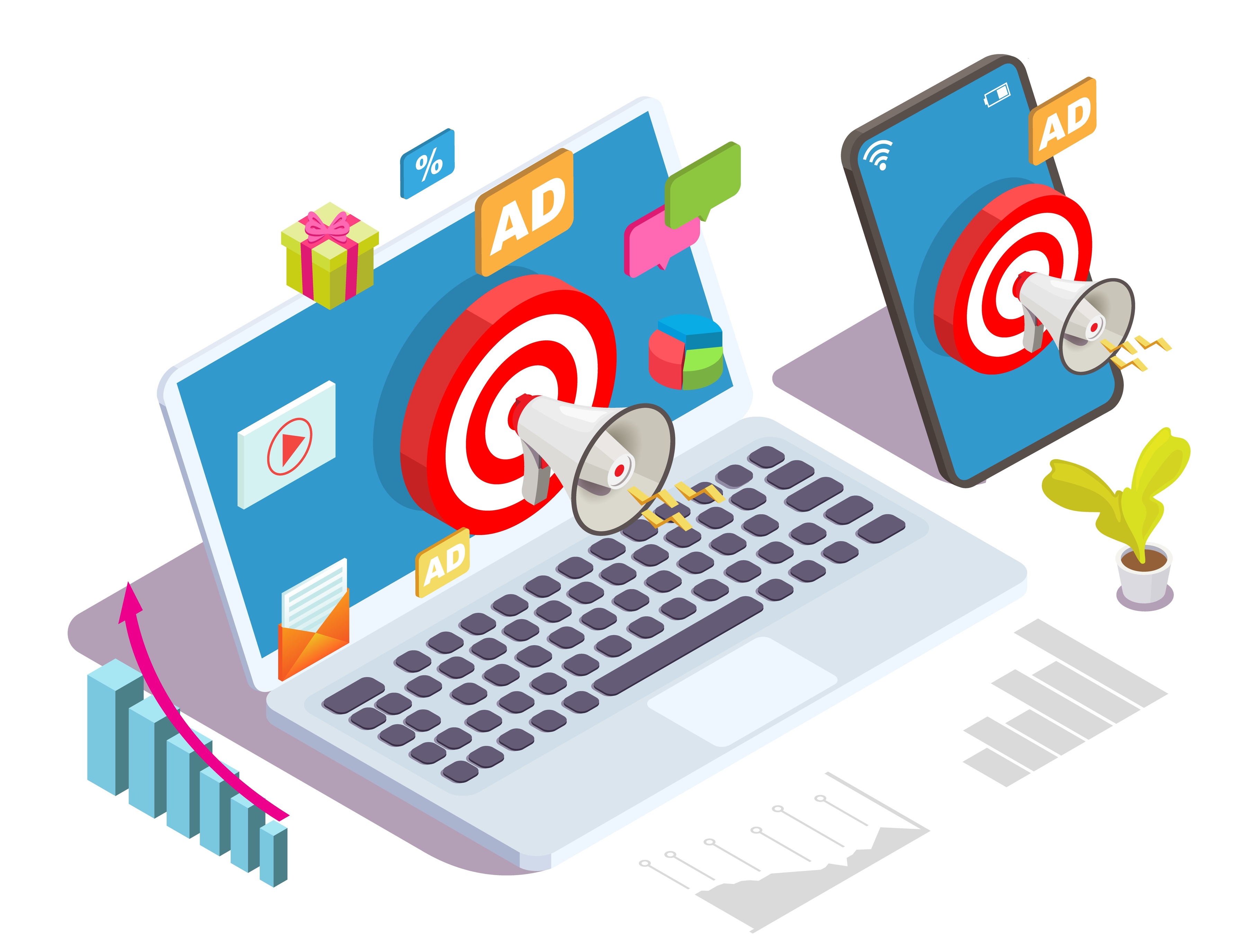 In a nutshell, pay-per-click is an inbound marketing strategy that uses paid placement for advertisements. PPC campaigns can be utilized on various platforms including:
Google Search Network
Google Display Network
LinkedIn
Facebook
Instagram
Twitter
TikTok
YouTube
And many more
Email Marketing & Automation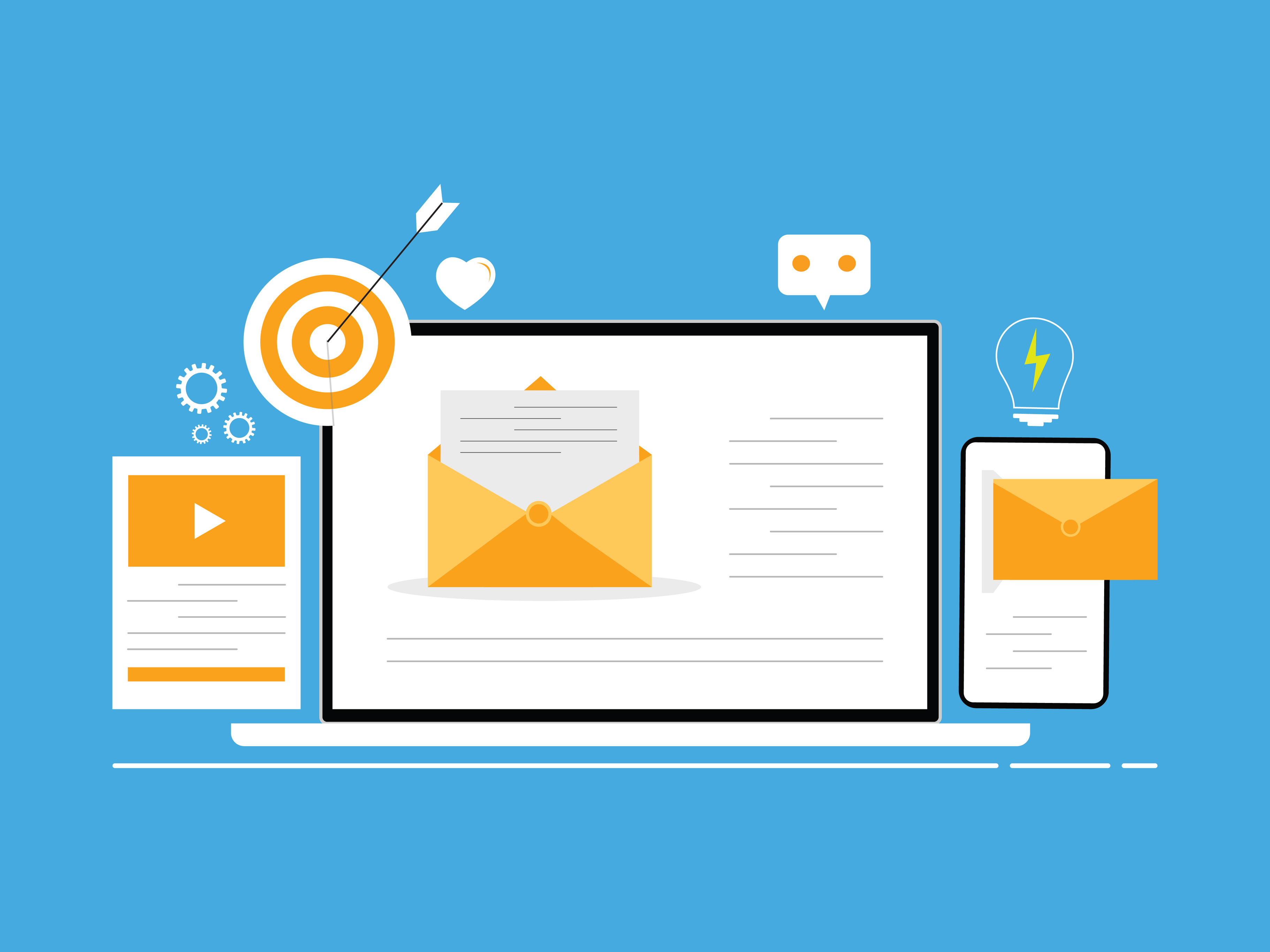 Email marketing provides tremendous value with its ability to directly communicate with your existing and potential customer lists. When executed properly, the possibilities are endless.
From nurture campaigns to last-minute sales and cold-lead communications, email marketing is a critical component of staying in front of existing customers and converting prospects into revenue. Careful segmentation of your email lists will put you in a position to craft unique messages to your users, no matter where they are in the buyer's journey.
While there are tons of email/marketing automation tools on the market, only HubSpot keeps all of your data in one place with a built-in email platform.
Customer Information ✅
Segmentation ✅
Easy-to-use Email Builder ✅
Marketing Automation ✅
Reporting ✅
More Revenue ✅
Organic Social Media & Dark Funnel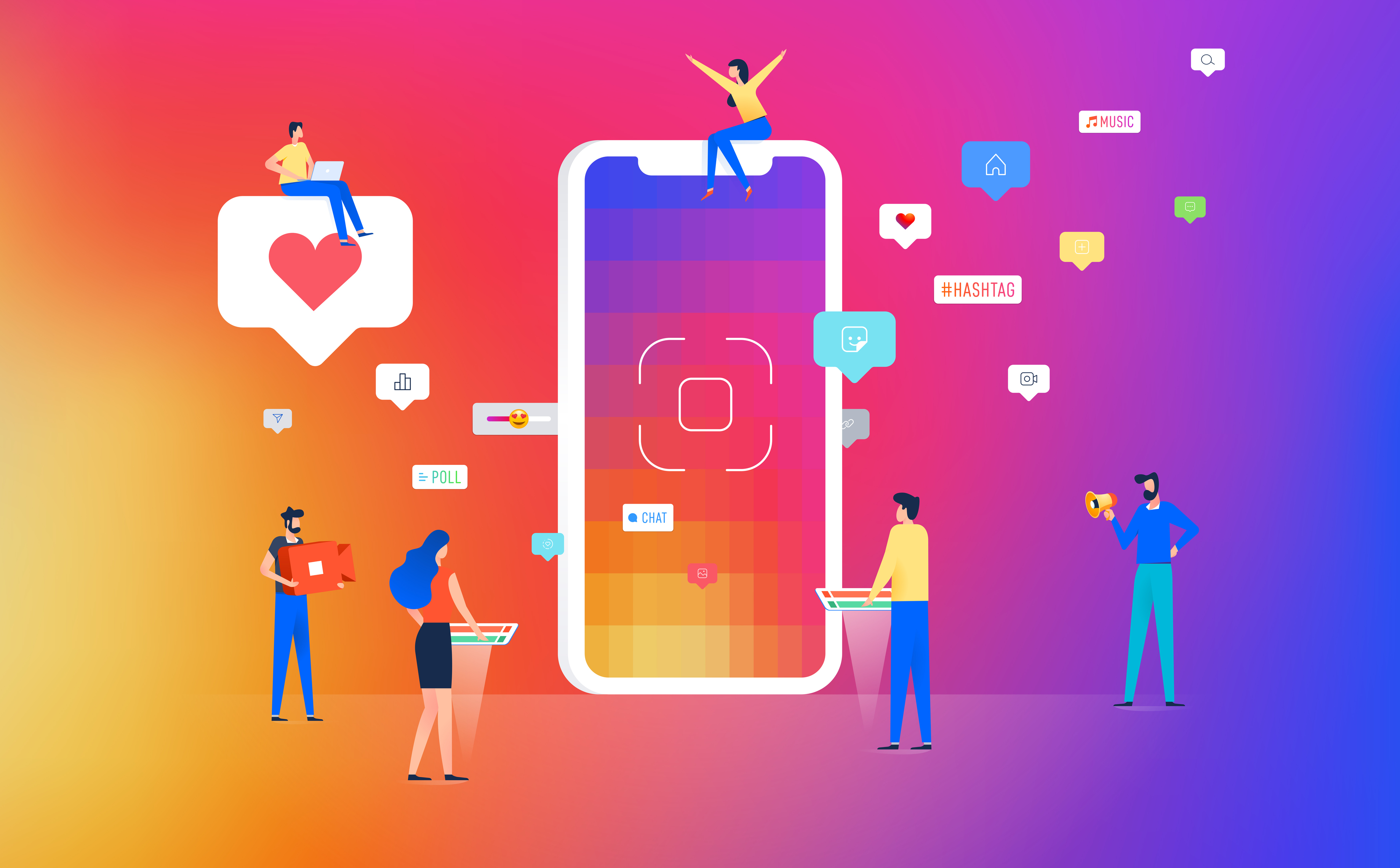 The power of social media speaks for itself.
It's an invaluable resource for growing brand awareness and extending your reach without spending money. It's a place for sharing relevant content, stirring the pot with hot takes, and displaying all the reasons that make your product or service so special.
But, Organic social media efforts are often overlooked - that is a huge mistake.
Social media is the gateway to dark funnel traffic and when you put carefully crafted strategies in place, you have the potential to generate business before a user even searches for it.
What Do RevOps Professionals Consider Integrated Inbound Marketing?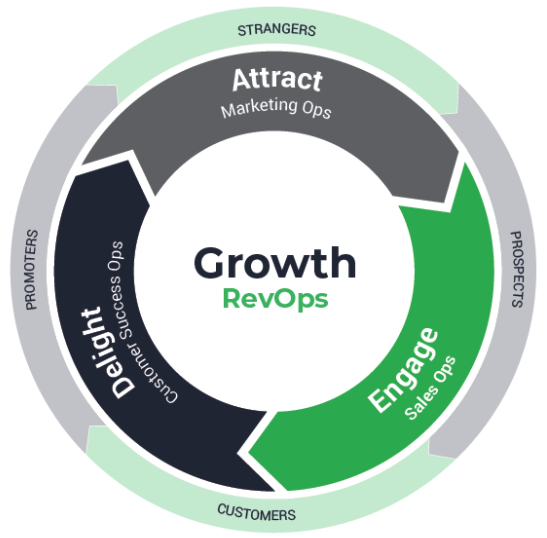 The integration aspect here is all about data. How you gather it, how you interpret it, and what you do with it. All of the strategies we have mentioned generate data - the trick is using it to your advantage for smarter strategies.
When you let the data drive your decision making you can expect higher conversion rates, lower ad spend, an increase in new customers, and happier existing customers. And maybe even a bonus at the end of the year for your marketing team.
So, how do you get integrated?
HubSpot. HubSpot. HubSpot.

HubSpot's Marketing Hub is the answer to better alignment and measurable ROI. When leveraged properly, it will quickly become your most valuable marketing asset. But it goes well beyond just inbound marketing.
HubSpot offers five distinctive "Hubs" for total alignment.
Choose HubSpot and before you know it - you're doing RevOps.
"But, I don't have the bandwidth to manage HubSpot, and idk what RevOps is"
That's where RevOps and inbound marketing experts like RevPartners save the day.
Why RevPartners? Because We're Integration Rockstars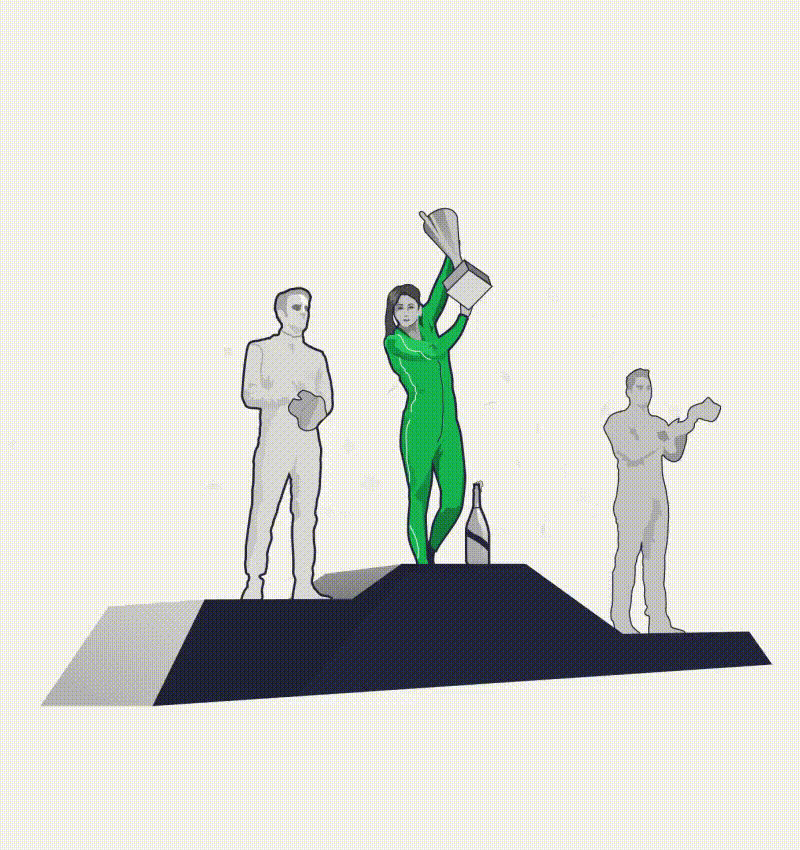 Integrated inbound marketing is a key pillar of RevOps. And RevOps is how you supercharge your revenue engine.
So what does it mean for you? It means you need a partner who can show you what real alignment looks like.
*Cue The Sales Pitch*
RevPartners' Inbound Marketing and RevOps as a Service are specifically designed to eliminate pain points that sales and marketing teams face on a daily basis.
The services provided create a centralized database of customer information available and digestible for all stakeholders in a given organization. Centralized data (when accurate) is the key to better decision-making.
RevPartners is on a mission to democratize RevOps and inbound marketing for scaling companies. So far, the mission has been a success!
We credit much of that success to our unique partnership with HubSpot, the #1 CRM company for scaling companies looking to supercharge their growth.
RevPartners is the fastest-tiering solutions partner in HubSpot history, reaching Diamond status only five months after being founded. Additionally, RP serves was chosen (as one of less than 30 global solutions partners) to hold the Partner Scaled Onboarding and Advanced CRM Implementation Accreditations.
At the end of the day, HubSpot ties it all together - it is the missing link and RevPartners enables scaling businesses to get maximum value out of it.
Ready to change the way you think about marketing? Get in touch with RevPartners and request your free inbound audit today!